Notice
: Undefined index: length in
/home/churchill/public_html/wp-content/plugins/posts-for-page/posts-for-page.php
on line
69
Notice
: Undefined index: read_more in
/home/churchill/public_html/wp-content/plugins/posts-for-page/posts-for-page.php
on line
74
Notice
: Undefined index: prev_text in
/home/churchill/public_html/wp-content/plugins/posts-for-page/posts-for-page.php
on line
80
Notice
: Undefined index: next_text in
/home/churchill/public_html/wp-content/plugins/posts-for-page/posts-for-page.php
on line
86
Notice
: Undefined index: cat in
/home/churchill/public_html/wp-content/plugins/posts-for-page/posts-for-page.php
on line
94
Notice
: Undefined index: tag_slug in
/home/churchill/public_html/wp-content/plugins/posts-for-page/posts-for-page.php
on line
95
Notice
: Undefined index: order_by in
/home/churchill/public_html/wp-content/plugins/posts-for-page/posts-for-page.php
on line
96
Notice
: Undefined index: post_id in
/home/churchill/public_html/wp-content/plugins/posts-for-page/posts-for-page.php
on line
97
Notice
: Undefined index: author in
/home/churchill/public_html/wp-content/plugins/posts-for-page/posts-for-page.php
on line
98
Notice
: Undefined index: hide_images in
/home/churchill/public_html/wp-content/plugins/posts-for-page/posts-for-page.php
on line
113
Notice
: Undefined index: use_wp_excerpt in
/home/churchill/public_html/wp-content/plugins/posts-for-page/posts-for-page.php
on line
114
Notice
: Undefined index: strip_html in
/home/churchill/public_html/wp-content/plugins/posts-for-page/posts-for-page.php
on line
115
Notice
: Undefined index: hide_post_content in
/home/churchill/public_html/wp-content/plugins/posts-for-page/posts-for-page.php
on line
116
Notice
: Undefined index: show_meta in
/home/churchill/public_html/wp-content/plugins/posts-for-page/posts-for-page.php
on line
117
Notice
: Undefined index: create_para_tags in
/home/churchill/public_html/wp-content/plugins/posts-for-page/posts-for-page.php
on line
120
Notice
: Undefined index: order in
/home/churchill/public_html/wp-content/plugins/posts-for-page/posts-for-page.php
on line
121
Notice
: Undefined index: force_excerpt_image in
/home/churchill/public_html/wp-content/plugins/posts-for-page/posts-for-page.php
on line
122
Notice
: Undefined index: force_image_height in
/home/churchill/public_html/wp-content/plugins/posts-for-page/posts-for-page.php
on line
123
Notice
: Undefined index: force_image_width in
/home/churchill/public_html/wp-content/plugins/posts-for-page/posts-for-page.php
on line
124
Notice
: Undefined index: length in
/home/churchill/public_html/wp-content/plugins/posts-for-page/posts-for-page.php
on line
69
Notice
: Undefined index: prev_text in
/home/churchill/public_html/wp-content/plugins/posts-for-page/posts-for-page.php
on line
80
Notice
: Undefined index: next_text in
/home/churchill/public_html/wp-content/plugins/posts-for-page/posts-for-page.php
on line
86
Notice
: Undefined index: cat in
/home/churchill/public_html/wp-content/plugins/posts-for-page/posts-for-page.php
on line
94
Notice
: Undefined index: tag_slug in
/home/churchill/public_html/wp-content/plugins/posts-for-page/posts-for-page.php
on line
95
Notice
: Undefined index: order_by in
/home/churchill/public_html/wp-content/plugins/posts-for-page/posts-for-page.php
on line
96
Notice
: Undefined index: post_id in
/home/churchill/public_html/wp-content/plugins/posts-for-page/posts-for-page.php
on line
97
Notice
: Undefined index: author in
/home/churchill/public_html/wp-content/plugins/posts-for-page/posts-for-page.php
on line
98
Notice
: Undefined index: hide_images in
/home/churchill/public_html/wp-content/plugins/posts-for-page/posts-for-page.php
on line
113
Notice
: Undefined index: use_wp_excerpt in
/home/churchill/public_html/wp-content/plugins/posts-for-page/posts-for-page.php
on line
114
Notice
: Undefined index: strip_html in
/home/churchill/public_html/wp-content/plugins/posts-for-page/posts-for-page.php
on line
115
Notice
: Undefined index: hide_post_content in
/home/churchill/public_html/wp-content/plugins/posts-for-page/posts-for-page.php
on line
116
Notice
: Undefined index: show_meta in
/home/churchill/public_html/wp-content/plugins/posts-for-page/posts-for-page.php
on line
117
Notice
: Undefined index: hide_post_title in
/home/churchill/public_html/wp-content/plugins/posts-for-page/posts-for-page.php
on line
118
Notice
: Undefined index: hide_read_more in
/home/churchill/public_html/wp-content/plugins/posts-for-page/posts-for-page.php
on line
119
Notice
: Undefined index: create_para_tags in
/home/churchill/public_html/wp-content/plugins/posts-for-page/posts-for-page.php
on line
120
Notice
: Undefined index: order in
/home/churchill/public_html/wp-content/plugins/posts-for-page/posts-for-page.php
on line
121
Notice
: Undefined index: force_excerpt_image in
/home/churchill/public_html/wp-content/plugins/posts-for-page/posts-for-page.php
on line
122
Notice
: Undefined index: force_image_height in
/home/churchill/public_html/wp-content/plugins/posts-for-page/posts-for-page.php
on line
123
Notice
: Undefined index: force_image_width in
/home/churchill/public_html/wp-content/plugins/posts-for-page/posts-for-page.php
on line
124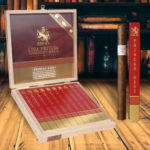 Friday June 17th From 3pm – 9pm
Hosting this special event will be:


Cara Bella from Drew Estate Cigars.
Join us as we celebrate this event  with un-beatable specials, Beer and wine, many raffle items, including Grand prize of a Samsung Galaxy tab S6 lite and food will...
---
Older Entries »
Churchill Cigar Lounge is located in Historic Old Town San Diego. You can Smoke a cigar and enjoy a glass of fine wine or a pint of Belgian Ale in our beautiful outdoor heated patio.  The atmosphere is incredibly casual! Serving fine Wines, Ports, Champagnes, along with local & International brews.  Our 60 feet of humidor presents Davidoff, Diamond Crown, Arturo Fuente, Rocky Patel, Punch, Oliva, La Flor Dominicana and many more.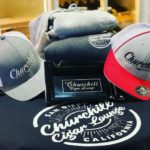 Don't forget to rock your favorite lounge at home or on the go!!! Swing by and grab some of our branded gear today!!!
...
---
Older Entries »